One of My all time favorite fetishes is sissification. I LOVE LOVE LOVE to take a male of the human persuasion, and make him all girly.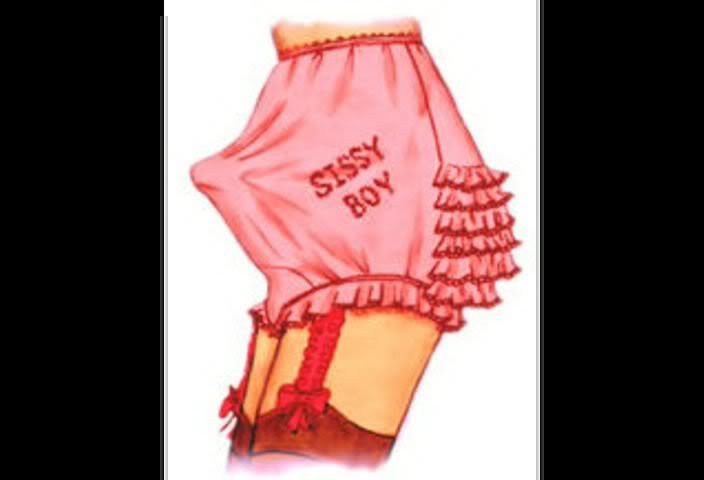 First, let's discuss WHY I enjoy this.

Reason 1: causing humiliation! HUZZAH!

Reason 2: Playing dress up and playing makeovers are FUN! This sort of fun should never be limited to young children! Pfft!

Reason 3: This goes hand in hand with Reason 2... I am, for this adventure, the Goddess and I am creating a creature in a manner I see fit.




Now, lets discuss the other WHY. The why the men and boys come to Me for such things.

Some want to be humiliated badly. They are manly men in their vanilla lives, but they want to be degraded down to a lowly whore tramp slut. That can be arranged! The skankiest clothes, the most garish makeup, and the teased up hair. And to drag you out to a sex club or a BDSM club where we could whore you out?




S1ome find the humiliation of being labeled a sissy. We doll you up as CUTE as humanly possible and parade you around town like a prized poodle or a baby. You are unable to speak for yourself unless you use either baby talk or puppy barking. NO SCAT PLAY ALLOWED. But you will be paraded around and coo'd at and your cheeks will be pinched!




One of My favorites are sissy maids! We get to play dress up in frills and lace and uniformity. And your humiliation doesn't stop there. No, now you will clean My home for me, while I sit back and sip champagne. I might blow you a kiss if I feel you are doing a good job at cleanings. I might allow you to pause from your task to come lick the heel of My shoe. Or maybe I will allow you to pour Me more champagne and feed Me fresh fruit. And once you've come back to My feet and tell Me that the chores are completed? Well, then Myself and My ever lovely OTHER Dominant friends will inspect your work. If you made mistakes? I will be punishing you in a way that I see fit for you humiliation. And My friends? They get to watch and laugh, as you serve them their drinks and food as well. I might even allow them to join in on the punishments.




Another good one is when a male wants to be dressed up like a hot, sexy, confident, Dominant WOMAN. So what about a few of us REAL Dommes get him all done up and we go out for a night on the BDSM town? Or even if he's not a Dom type, we can at least have Ladies Night Out and scope some dudes. We might make our "sister" scope dudes, or just play along like she's a lesbo and we can find her a "date"




I once had a sissy maid who I loved. I miss that boi. He'd rent the penthouse suite on the beach somewhere and He'd be all dolled up in his maid uniform, wig, makeup, heels, stockings... I'd arrive in a classy gown and bling. He'd have trays of freshly prepared fruit, My favorite dark chocolates, and the champagne I love with raspberries in the glass. And he'd flit about, cleaning the room, brushing My long hair, massaging My legs. And when I needed to be fed, I was fed. And when I needed a new drink, it was refilled. He used nice glasses, and silver trays. It was swanky! I miss that.




Where are you girly boys when I need to play? I should start a sissy maid package deal for sessions again.

$250 per hour.
client is responsible for the room, the food, the champagne, the trays/glasses/etc. Client must being their own uniform and cleaning tools.

If the client agrees, they will pose with Me in one photo, depicting them serving Me. I keep a copy, and the client keeps a copy. If the client is agreeable to it, I would show off this pic (or an altered version) of it on My website, in a section where I praise My lovely bois.